Setting a Bank PIN
Setting a Bank PIN protects your hard earned wealth by allowing you to place all your important items in your bank and locking them behind a Bank PIN.
If your account is ever compromised, third parties may be able to remove your hard earned wealth and items, so we'd advise that before logging out, you place any valuable items in your bank and don't leave them in your inventory. You can secure them by using the deposit boxes found in any bank or by manually speaking to the banker.
To set a Bank PIN please follow the below steps.
1. Go to any bank in Gielinor and right click on the banker to request to talk to the banker.

2. Click on 'I'd like to check my PIN settings.'
3. Click on 'Set a PIN.'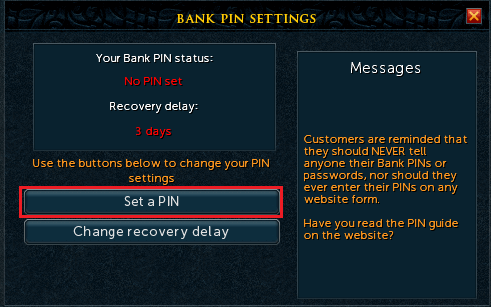 You will then be asked if you wish to set a PIN on your bank account.
4. Click on 'Yes, I really want a Bank PIN. I will never forget it!'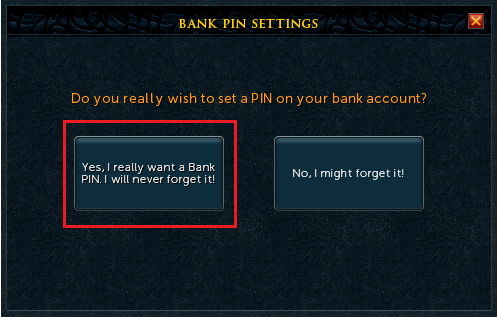 5. Select a four digit PIN you would like to use to access your bank.
6. Once you have entered your PIN you will then need to confirm it by entering it again.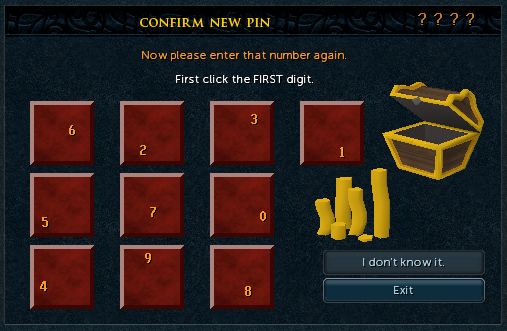 7. The PIN will take effect on your account in 7 days.