Changing a Bank PIN
If for any reason you need to update your Bank Pin, simply follow the steps below. Once the steps are complete the changes will take place immediately.
1. Go to any bank in Gielinor and right click on the banker to request to talk to the banker.
2. Click on 'I'd like to check my PIN settings.'
3. Enter your current bank pin
4. Click on 'Change your PIN.'
5. Click on 'Yes, I am ready for a new one.'
6. Choose a new PIN you would like to use.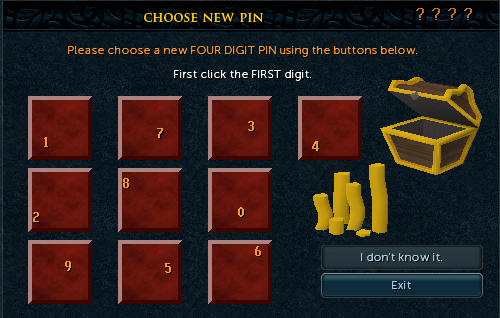 7. The bank PIN has now been changed and takes effect immediately!