RuneScape audio settings
The audio settings tab allows you to:
Manage the volume of your in game sounds
Set custom volume levels for Music, Sound Effects, Ambient Sounds and Voice Overs
To find the audio settings tab in RuneScape:
Log in and connect to a world
Press "Esc" and choose "Settings"
Select the "Audio" tab
You will be able to adjust the audio to your preference: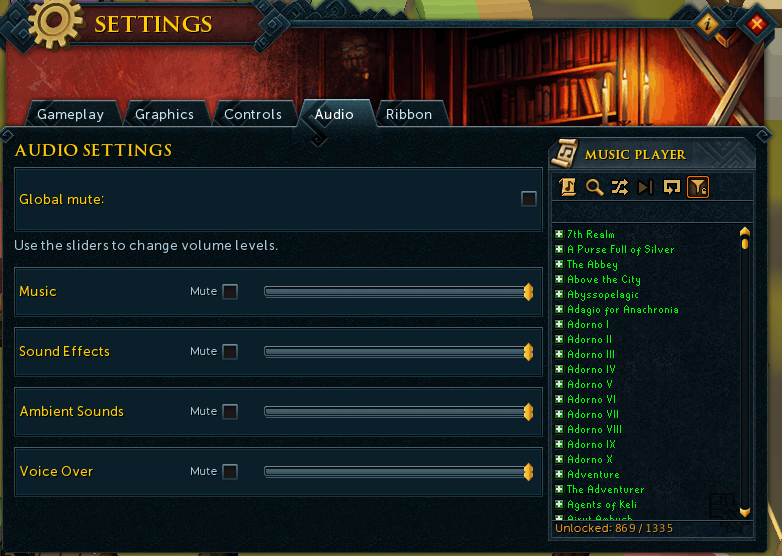 The audio settings interface is also home to the Music Player which can be dragged into the game window from here.

Audio options
You can change the following options:
| | |
| --- | --- |
| | |
| Global Mute | Mutes all game sounds. |
| Music | Adjusts the volume of the songs in-game. |
| Sound effects | Adjusts the volume of the sound effects, such as fighting, or when an NPC is about to launch a special attack. Heard by only you. |
| Ambient sounds | Adjusts the volume of various environmental and atmospheric sounds. Heard by all players. |
| Voice over | Adjusts the volume of any NPC spoken chat. |
Old School audio settings
In Old School RuneScape you can access your audio settings via the spanner icon. In Old School, you have the option to adjust: Music, sound effects and area sound volume.