Managing your audio settings
Where can I check my audio settings?
The Audio Settings interface is only available when you are in-game on a world and can be accessed by pressing the "Esc" Key and then choosing "Audio Setting" on the menu that appears. This will open the Audio Settings Window and should look like the screenshot below: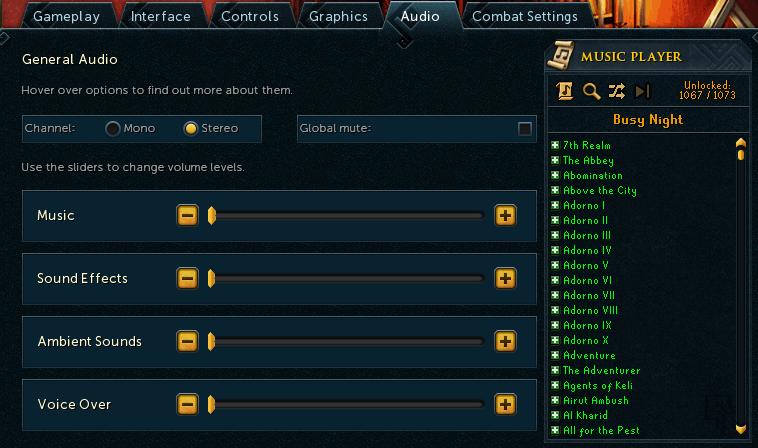 This interface allows you to manage the volume of your in-game sounds and set custom volume levels for Music, Sound Effects, Ambient Sounds and Voice Overs if you want to! The Audio Settings interface is also home to the Music Player which can be dragged into the game window from here.
The table below lists the options that you can change using this interface as well as information about what exactly each slider affects:

Legacy Mode
In Legacy Mode you access the Audio Settings Interface in exactly the same way as outlined above. All of the functionality remains exactly the same, but it does look a little different as shown below: