Recruit a Friend
Topics include: Getting Started, Not receiving XP Bonuses, Missing XP Scroll, Other RAF issue
Recruit a Friend: Getting Started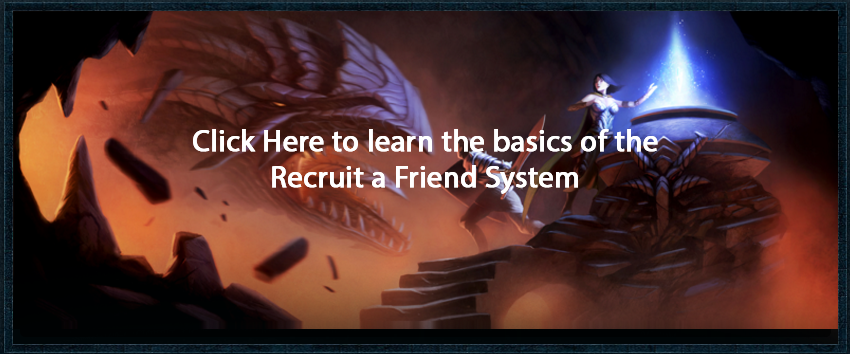 Not Receiving XP Bonuses
It's likely that something has gone wrong with the way your friend has set up their account, or they have not added at least 28 days membership. 
To be certain, you can check out their progress yourself - simply head to the 'Recruit a Friend' screen, and select View Friends Status. 
Missing XP Scroll(s)
If your friend has completed the creation processes correctly, and has at least 28 days membership, you should have received the RAF XP scroll. Aside from checking both your inventory and bank, we also recommend that you check your friends progress in creating their account to ensure they have not made a mistake. 
I have a different RAF Issue that I cannot resolve
If you are still stuck after reading our how to recruit a friend guide.
Still Stuck?
Note - JMods do not have the ability to manual add the perks associated with RAF. If your friend has made an error, they will need to set up a new account correctly to take advantage of the RAF bonuses. 
Get help from our Community!
or
Response ETA: Up to 48 hours
   Check your Message Centre for a reply