Unrecognised Payment - I don't play your game
There are two common reasons which will explain these payments.
1) Forgotten recurring subscription
When you purchase 1, 3 or 6 months membership via Credit Card or PayPal you enter into a recurring agreement.
If you choose to keep the subscription running we re-bill you up to 72 hours before the Membership expires; this ensures that you don't suddenly run out of Membership if there is any problem during the re-billing process.
Players occasionally set up a subscription on one or more accounts and forget to cancel them when they stop playing. You can cancel your membership by doing the following:
Select account in the top right corner of the RuneScape website
Enter your login details and password
Underneath Membership on the right select manage my subscription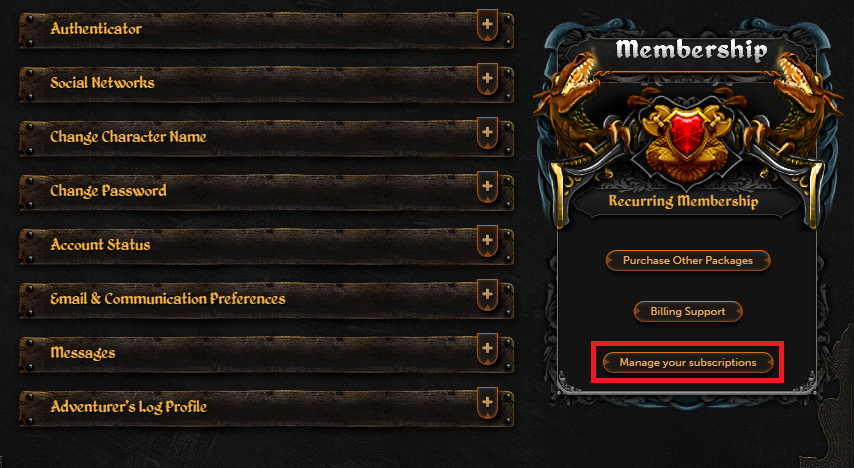 Select either 'manage by card' or 'manage by account' and follow the instructions provided
2) Family and house hold members set up a subscription
The most common reason for unrecognised payments is where a family member has made a payment without the bill payers permission. We would always advise you to check with family and house hold members before talking to us.
If this has happened, follow the advice shown above to cancel the subscription if required.
Cancelling the subscription without having access to the account
Click here which will direct you to the 'manage by card' page. Once on this page enter your contact details and card information.
You will then be directed to a page which will show any ongoing subscriptions linked to your card details. Click 'cancel' which will be shown on the right:

Once you have completed the instructions provided you will arrive at a confirmation page which will look like this:

Payments are fraudulent
If you believe these charges are fraudulent, we will be happy to investigate further.
Response ETA: Up to 48 hours
   Response to: Email entered into form