Missing Rewards from Peanut Labs?
This is a article specific to contacting Peanut Labs about an offer which you have experienced an issue on. If you are new to earning rewards via 3rd party offers, please use our guided support article on earning rewards via offerwalls.
How to Contact Peanut Labs
If you have experienced an issue trying to earn either RuneCoins or Treasure Hunter keys when try to complete an offer advertised via your Peanut Labs offerwall, please follow the guide below to contact their dedicated support teams.
Important: You must contact the Peanut Labs team first as they have full access to your details and will be able to resolve 99% of issues. 
Step 1 - Login to your Offerwall via Solomon Store or Treasure Hunter
If your issue was regarding RuneCoins, please login to your offerwall via Solomon Store, or via the Treasure Hunter Interface for TH Keys.
You can access both of these from the lobby, or by clicking the 'extras' tab in game: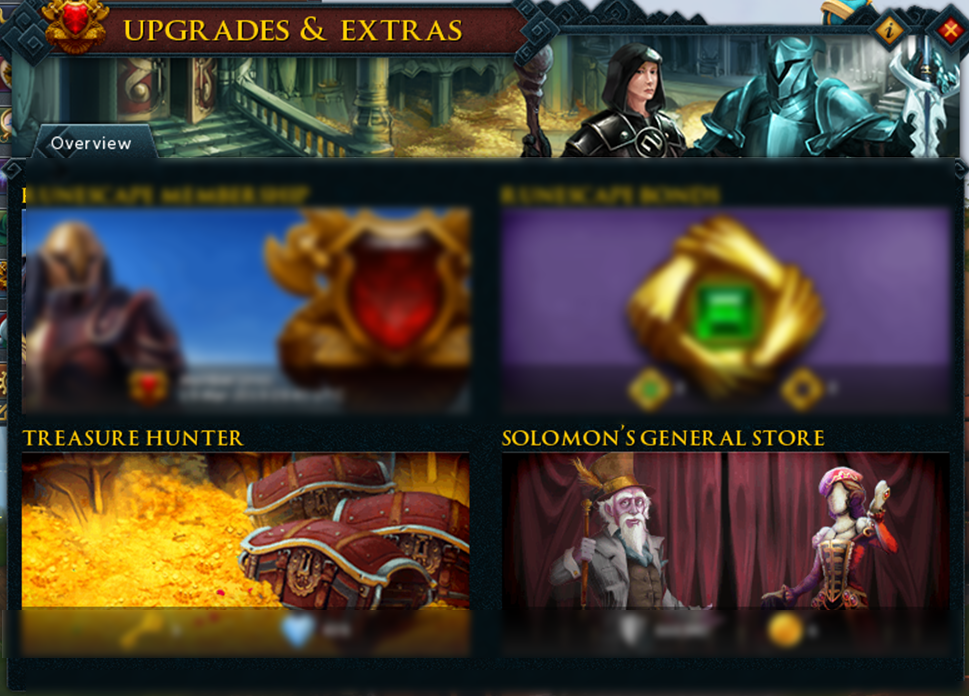 Step 2 - Click on Transactions
Under the 'Peanut Labs' tab, click on 'Transactions':

This will show you all of your recent interactions with the offerwall
Step 3 - Click on the problematic offer
Step 4 - Click 'Report a Problem'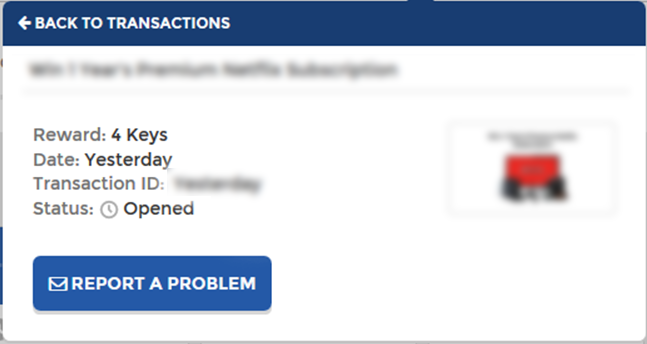 Step 5 - Select a contact reason and submit ticket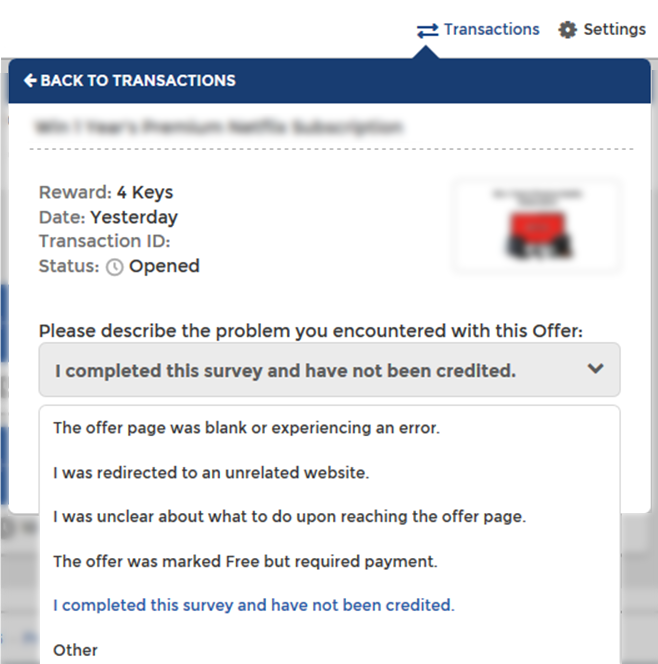 Once you have followed all of the steps to fully submit your ticket the Peanut Labs team will aim to reply to you within 48 hours.
If Peanut Labs team are unable to resolve or explain your missing rewards after 48 hours, please read this related article which will ask you to contact a Customer Service Specialist at Jagex.