Chat Settings
You can access the Chat Settings in the Settings menu, by pressing 'Esc' or the Settings Icon, then clicking the 'Game Settings' option.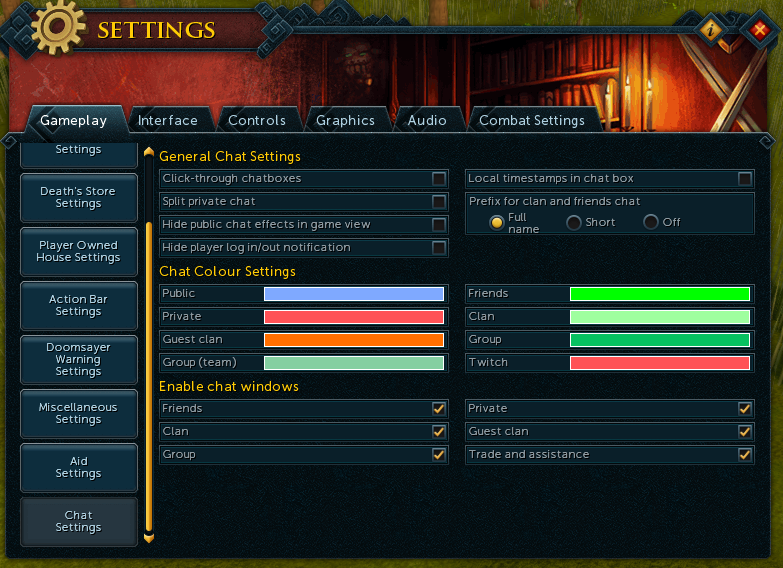 These settings allow you to change how your chat box and it's contents are displayed, including overhead chat and what chat windows are displayed.
In the middle of this interface, there are seven tabs each allowing you to pick the font colour of that particular chat channel. To pick a colour, click one of the coloured boxes; you will see a preview of your choice in the bottom right corner of the interface. Changes happen instantly, there are no save buttons to press in order to confirm your choice.
Additional chat settings, such as settings for your Clan chat and Friends Chat channels can be found in the Community interface, under Social. You can reach this by pressing F5 or the Community icon.