Solomon's General Store
Game Versions: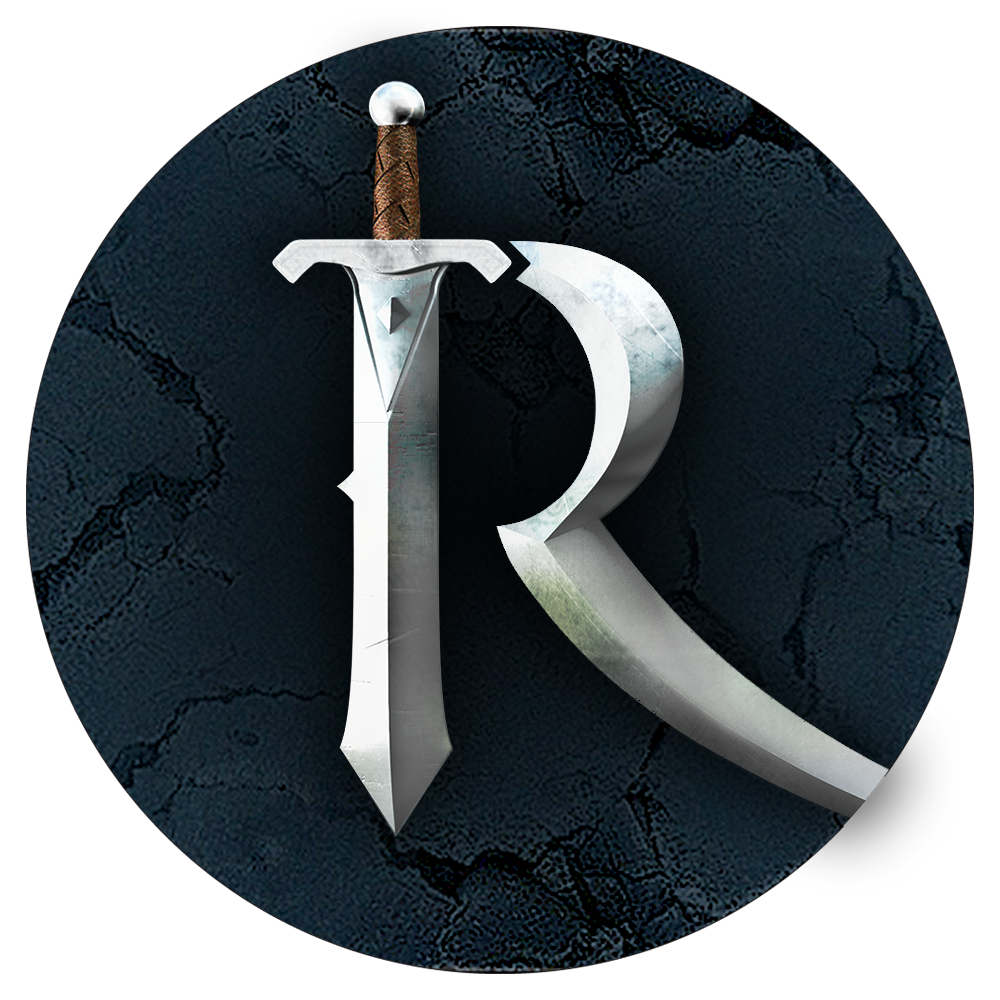 Topics include: Getting Started, RuneCoin purchase issues, Missing purchases, Earned RuneCoin issues, Solomon Refunds, Solomon Bug reports, other issues
Solomon Store: Getting Started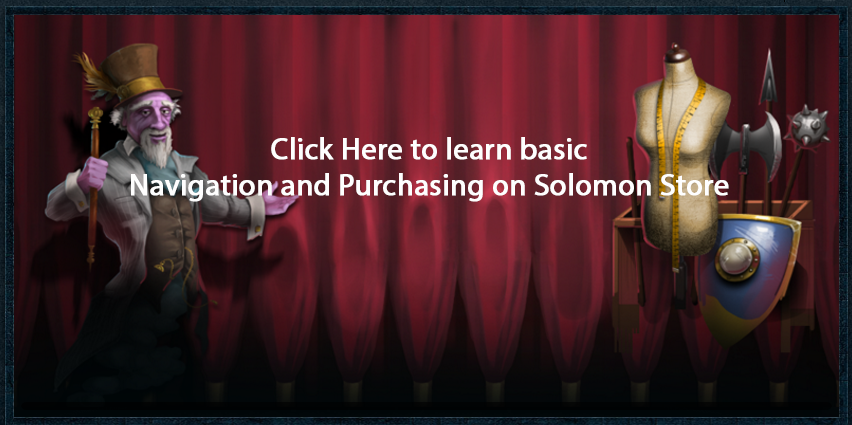 Please note: All Solomon's Store purchases are applicable to RuneScape (Not Old School).
Unable to successfully purchase RuneCoins?
If your attempts to purchase RuneCoins keep failing, please visit our Payment Issues article and select the method you are having trouble with. Depending on your payment method, we should be able to resolve most issues in minutes! 
Missing Solomon purchase?
Almost all cosmetic purchases made from Solomon Store can be accessed in game via the Customisation button on your HUD ribbon: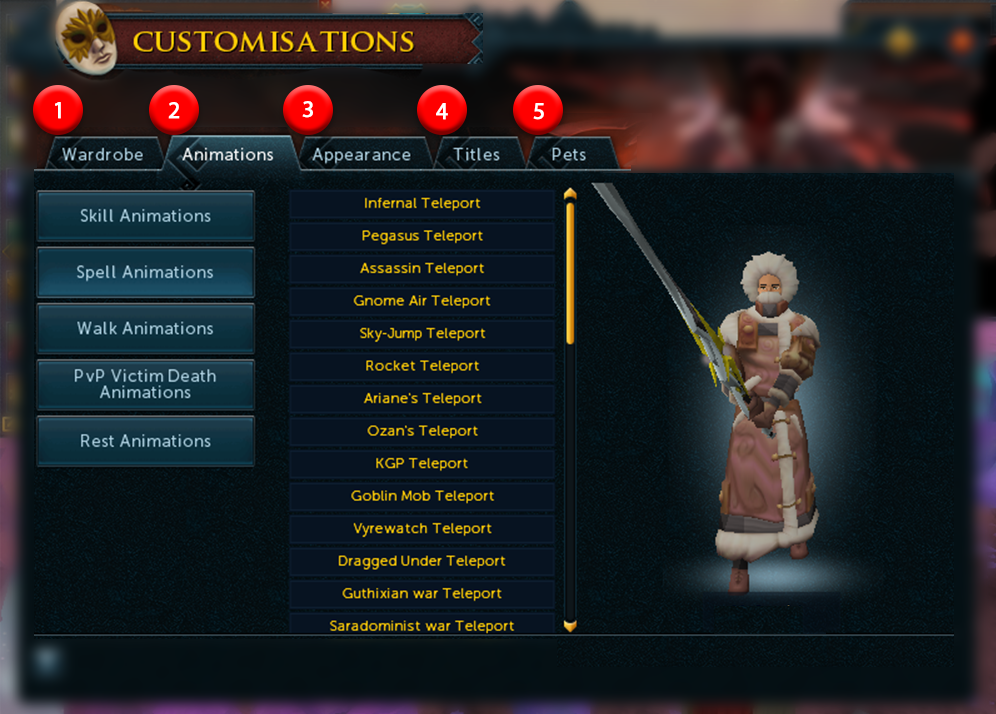 The Customisation Screen will let you view: 
Wardrobe items (overrides, one of items, full outfits)
Animation Overrides
Appearance Overrides 
Titles
Pets
Other items, such as 'Auras' will appear in your inventory, or bank space (unless you already have a lower tiered aura of the same variety already equipped, which any new purchase will simply replace).
If you have found that an item still seems to be missing, it's always worth checking with Diango in Draynor Village, who will keep a hold of any special promotional items that you may drop in error. 
Finally, if you are certain that a purchase went through successfully, but you really cannot find your item(s), please check out the section at the end of this article.
Not received RuneCoins earned via an Offerwall?
If you have not received your expected RuneCoins and you are certain that you completed the offer you undertook correctly, please get in touch with our 3rd party partner who advertised the offer.
You can get started via our guided support article on resolving issues with earned rewards. 
Refund of RuneCoins/ Loyalty points on purchased items
We do not offer a refund of RuneCoins or Loyalty points on any virtual purchases made.
However, if you feel that an item was not as advertised, or you paid a different price to what you expected, please discuss this with a Customer Service Specialist via the link at the end of this article. 
An item that I have purchased is bugged!
Our QA team work hard to ensure all items are bug free, but if you have seen a strange graphical bug, or notice something else wrong with a purchase, please submit a bug report. Remember to keep an eye on the latest news for our weekly patch notes which will contain details of any fixes that get pushed into the game.
I have a different Solomon Store Issue?
If you are still stuck after reading all of the above common Solomon Store questions, please use the 'Contact Us' button below to get in touch with one of our Customer Service Specialists.
Response ETA: Up to 48 hours
   Check your Message Centre for a reply