Why is the promotion not available to me?
We run regular tailored promotions. If you are eligible for the promotion you will receive an email or see an in game pop up with the exclusive offer.

If you've heard about a promotion but not received a pop up, it will mean you weren't chosen this time. Don't worry, we frequently offer these types of promotions so you might be picked for the next one!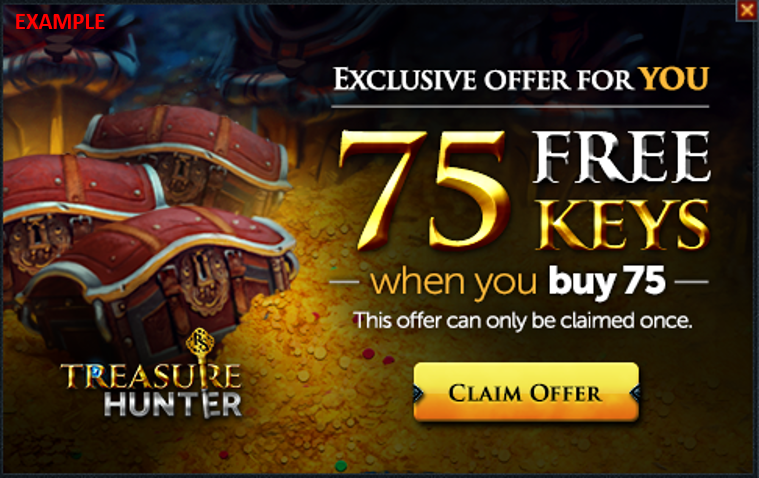 Example of in game pop up. 
Why didn't I receive my reward?
There are several reasons why you may have not received your rewards after successfully completing your purchase:
Were you eligible for the promotion? Tailored promotions are only available to selected players.
What payment method did you use? Most promotions only apply to purchases made using credit card and PayPal.
Did you complete the purchase on the correct account? Get in touch if you made your purchase on the wrong account by mistake.