Add a login email to Game Center accounts
If you log into RuneScape Mobile via Game Center you will not be able to:
Log in to the Desktop Client
Log in to the website and forums
Make purchases for your account from the website
Protect your account with the authenticator
If you'd like to benefit from these features you'll need to set a login email onto your Game Center account. You'll still be able to login the the Mobile app with your Game Center login but you'll also be able to log in on desktop with an email address.
Follow these steps
Open the Old School RuneScape App
Select 'Continue with Game Center'
Access the 'Account Management' menu from in-game
Select the 'Link email' button to open your web browser. Please note, you will need to progress through Tutorial Island before the 'Link Email' button will appear.
Set a login email* and password
Complete the signup form
An email will be sent to your new login email - please verify it via the link in the email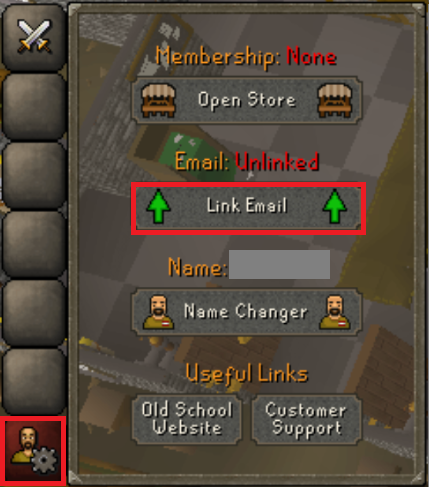 You can now login with Game Center or login email.
*Please note: You'll need to use a login email that is not already a login email for another account. Please follow the advice if you receive the message: "This email address has already been used to play. To continue, enter a different email address."
Next Steps?
Make sure you protect your account with the authenticator.
Contact Us
Response ETA: Up to 48 hours